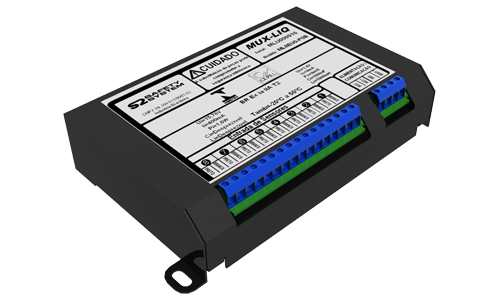 The MuxLiq is an intelligent device designed to manage up to 8 sensors SmartLiq, operating as an intelligent hub of liquid sensors. This concept allows a reduction of up to seven times the cables length used in a conventional installation.
With a compact and small size design allows to be installed inside pass boxes directly at the forecourt even in hazardous areas.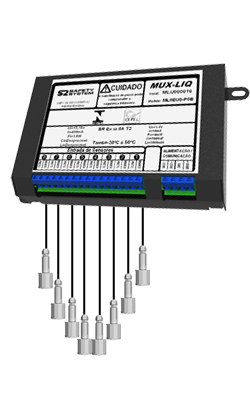 For wall installation, has side wings used to fasten and screw. A Muxliq uses only one barrier position and can support eight liquid sensors. Through local configuration user can be defined the types of sensors to be monitored: Universal or Intelligent. After connecting all cables, the equipment should be placed in a plastic bag using the RSP sealant and then must be wrapped in additional box.
Safety System Operation
The MuxLiq information can be accessed through S2 system. Once accessed, you can get the status of the device to determine if it is working.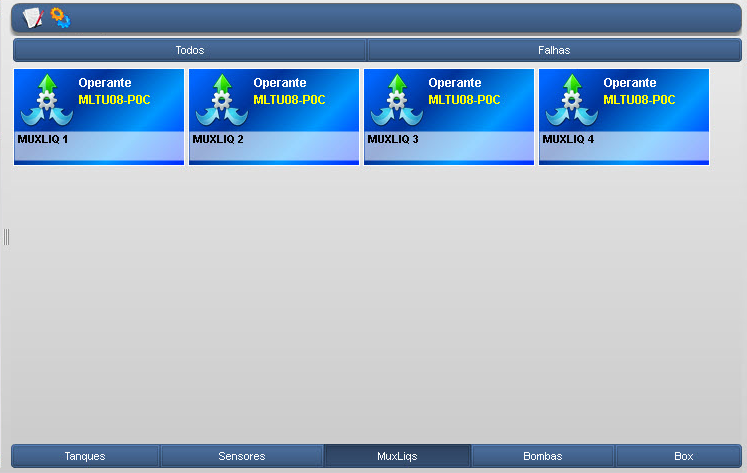 Technical Specifications
| | |
| --- | --- |
| Dimensions | Internal to Smart Box |
| Weight | 10 kg |
| Operation Temperature | 0 to 40 °C (32 to 104 °F) |
| Humidity | 90% (Max) Not Condensing |
| Place of Installation | Internal Safety Area |
| Power Requirements | 110V or 220V AC |
| Local Network | 10/100 MBits/s (for ADSL version) |
| External Modem | V90 or superior (for Dial-Up version) |
| Communication | RS 232 / RS 485 / USB / Ethernet |