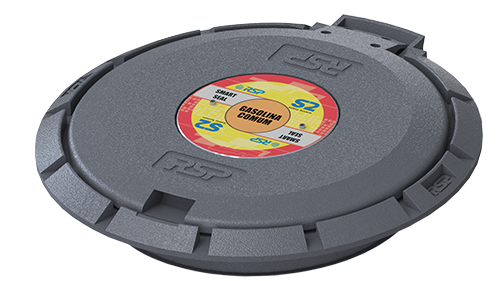 The SmartSeal is an intelligent device for fuel tanks access control, performing functions of an Electronic Seal.
Operates with Supervisor or Smart Console, performing the following functions:
Unlocking;
Locking;
Storage of Operation Events locally;
Internal control of power and batteries;
Monitor the position sensors, locking, violation, battery, power supply, etc.
These features go beyond operating requirements of a conventional electronic seal.
The covers are specifically designed to provide a definitive control to tank access, preventing unauthorized use and maintain the integrity of all your tanks. In addition has complete integration with measuring tanks, maintaining an exchange of information with the probes in real time to provide the operator (driver) at the moment of opening the cover the current state of filling the tank to verify the possibility of overflow.
This indication to the operator prevents the occurrence of environmental liabilities that can be extremely costly.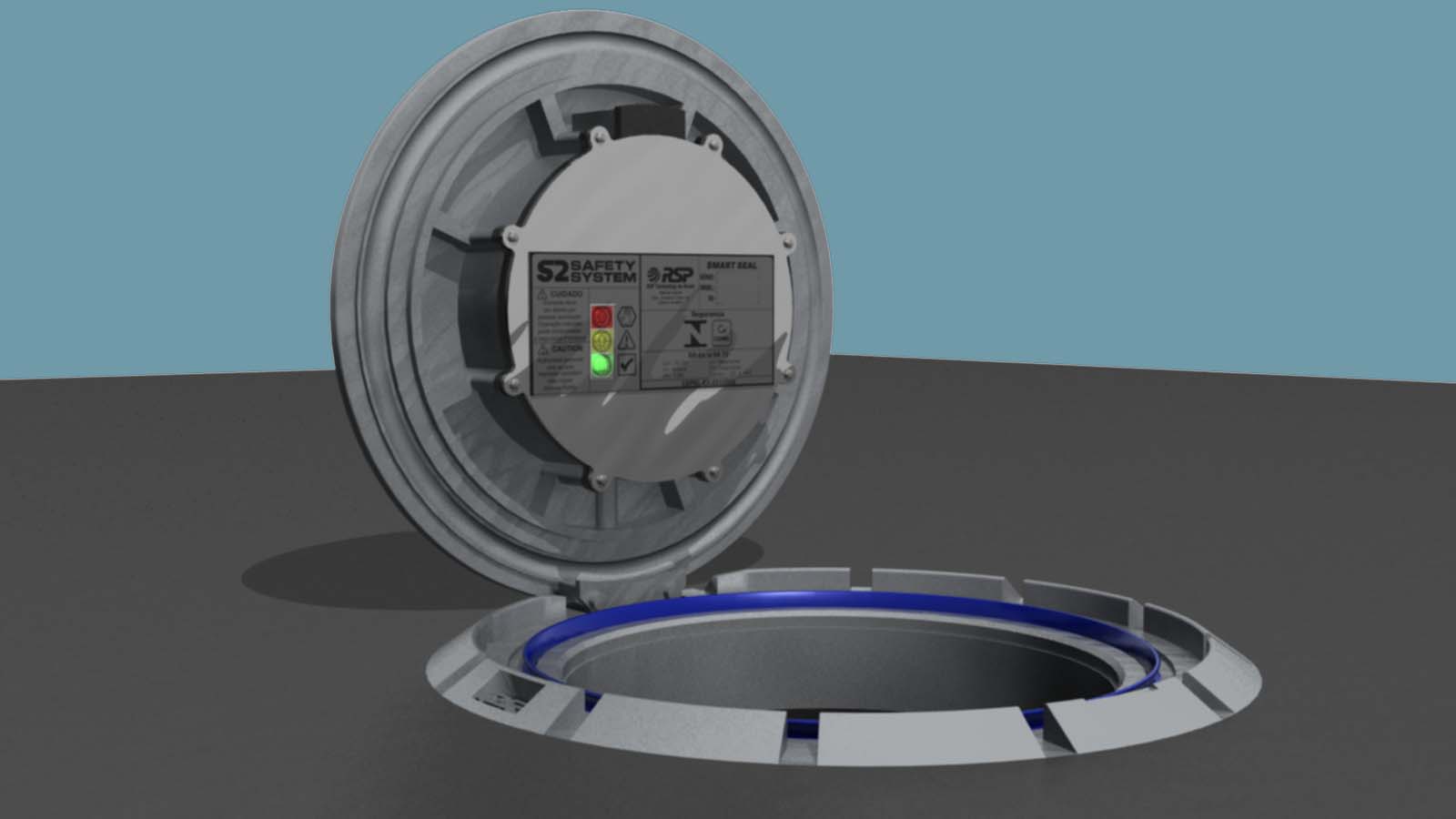 Perform all process of locking and unlocking by local command (or remote via Internet).
Also indicates any anomalies through the Supervisor or Console locally and can send e-mail or SMS to inform warning conditions.
For full tracking and auditing all transactions are recorded on the cover in memory of secure, encrypted form. This information may be accessed at any time by the Supervisor (or Console) or even by the Monitoring System.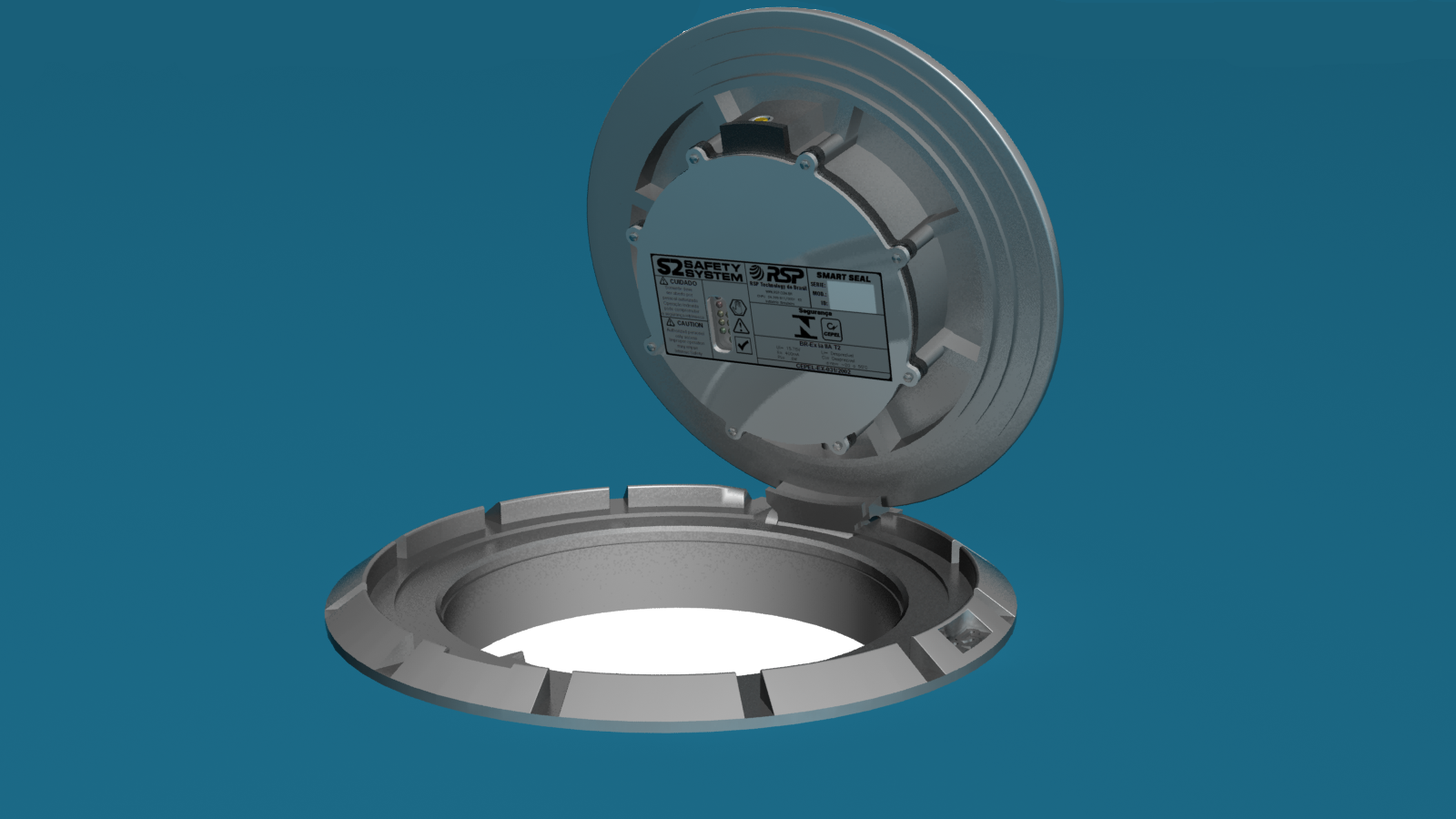 Each cover has an engine, responsible for the actions of locking and unlocking. Internal sensors monitor the real-time operation and the operating state of the Cover: Open, Closed or Misaligned. These states are evaluated by an internal accelerometer with high precision. Thus, the User can establish a complete tracking of all transactions on the cover. Additionally, each cover has a unique electronic ID, facilitating its maintenance. All management of the actuator position is monitored by sensors that define the exact actuator position.
Another important feature is the violation sensors. Upon determination of an external violation, the cover internally records the attempted violation and reports to other systems this event.
The cover is easily installed in the access of direct and remote delivery because it has the same dimensions of a conventional ground cover. Each cover also locally supports two sensors, facilitating the cabling of the Station, being not necessary to route the cables to the office. This represents great savings in infrastructure.
Safety System Operation
The SmartSeal is displayed on S2 System screen and allows the operator to perform all operations Locking and Unlocking, Activation and Deactivation of the cover, the Opening and Closing Seal Battery and Clearing Alarms.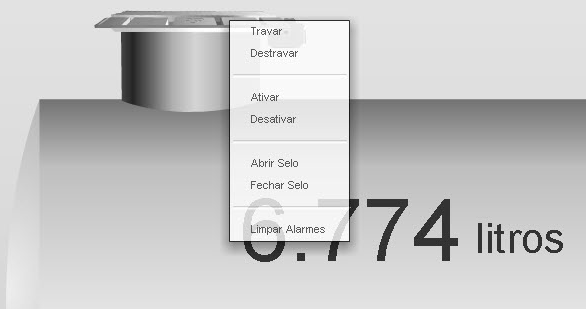 By the same way the screens shows when the cover is locked, showing a padlock beside the cover image.
The screens also show the actual state of the covers (for example, when they are open):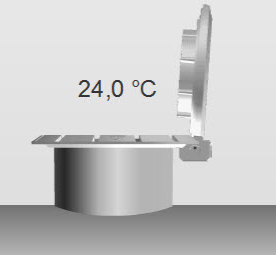 Technical Specifications
| | |
| --- | --- |
| Dimensions | Ø 400 mm x 75 mm |
| Weight | 8 kg |
| Operation temperature | 0 to 50 °C (32 to 122 °F) |
| Humidity | Supports Weather Changes |
| Place of Installation | Classified Area (Zone 1) |
| Power Requirements | 12 VDC 100 mA via Security Barrier |
| Distance of the Course Engine | 15 mm |
| Approvals / Certificates | CEPEL |
| Communication | RS 485 |