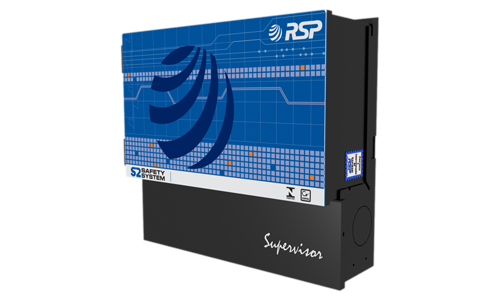 The Supervisor serves as an Information Center, managing the operation of all equipment. With high performance, allows a wide range of connections: connecting to a LAN, or Internet connection, distributing information and ensuring connection to each equipment. With this exclusive feature, new systems and appliances can be interconnected without need to purchase other equipment parts, ensuring increase functionality without exchanging control panels that in other systems is extremely expensive.
The Supervisor is the main part of the S2 system, and provide connection with the seals, probes and sensors located in hazardous areas. Customers can receive real-time notifications of critical alarms access site history and analytics and compliance information; obtain inventory and delivery information, and many others. It manages supply and all algorithms to provide full information to each user. In a same site, many users could access information at the same time. It has internal intrinsic safety barriers, in compliance with international safety standards.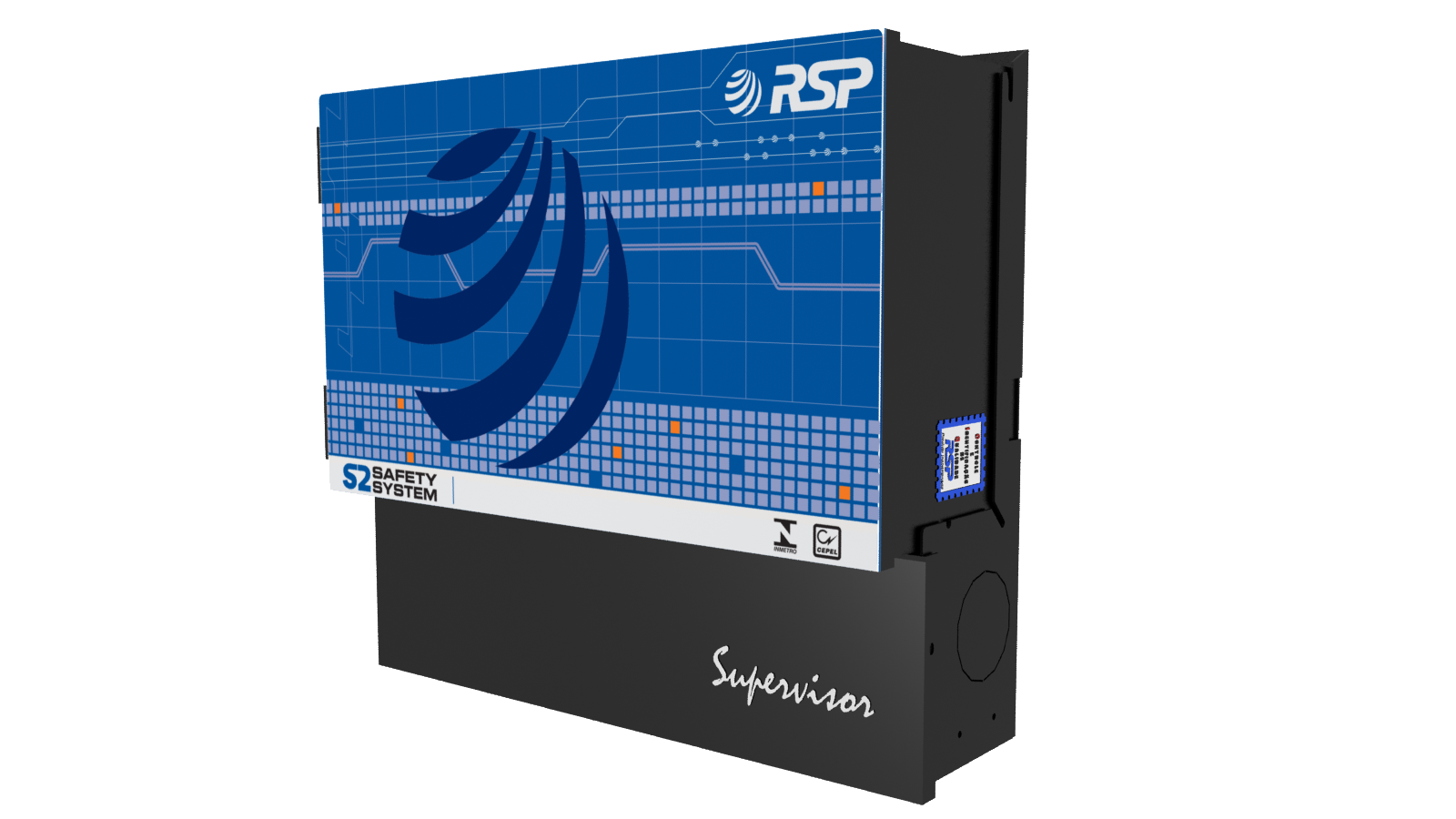 The Supervisor has the following features:
Eight slots with Triple Barriers that support up to 24 different devices (SmartProbe, or SmartSeal, or MuxLiq), all in a single enclosure;
Ability to monitor up to 192 interstitial areas and/or containment areas utilizing a standard float style sensor.
Full-Range Power supply, operates on any AC voltage between 90 and 250V.
Base platform with additional features, these features allow more control of the system as a whole.
The Ethernet interface support connections of POS and local area network simultaneously. Provide two USB interface and one RS232 for external connections. It can be connected to Dispenser Control Modules for selling conciliation.
Performs static tank tightness test with an accuracy of 0.1 GPH with at least a 95% probability of detection, totally programmable. User can define the start that test can run and the period to be running.
The system shall have the ability to provide a record of each type of alarm or warning condition detected by the system and maintain up to one year.
With many alarm configurations, users have access to several alarms as:
Maximum product level
High level limit
Overfill alarm
High water alarm
Low Level alarm
Delivery needed alarm
Acts as a web-based portal that provides operators to monitor, configure, and control all of their wetstock management assets.
As a Server based platform, browsers or mobile devices can connect directly on it over a Wi-Fi or LAN, in a simple way.
ModBus Operation
The supervisor can also operate with a ModBus interface in order to realize the environmental monitoring and tanks gauging that can be distributed in a fuel storage forecourt. Can operate both through Modbus RTU protocol (Ethernet) and IP ModBus protocol. It's dsigned for systems that already operate with BMS (Building Management Systems) or PLCs (Programmable Logic Controllers) and require environmental sensors monitoring or tanks gauging in hazardous areas.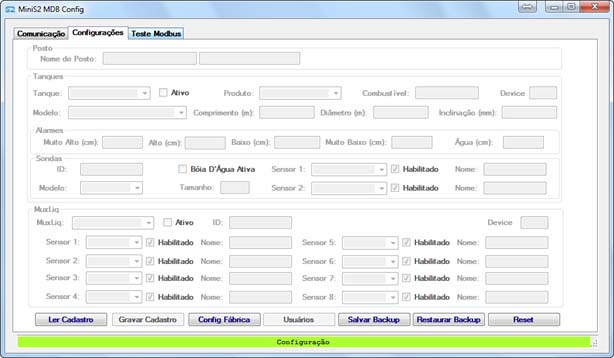 Safety System Operation
With Premium software, you can manage efficiently access critical data and reports from an unlimited number of ATGs. Information is collected to provide on-demand access to alert messages, inventory and delivery data. Provides email and SMS compliance update status to pre-defined users. Customized alarms with user profile to ensure appropriate site action.
With S2 Updater and Premium Software allows easy local or remote upgrades for future requirements.
The dashboard gives a Tip to all information. Training and Learning is now simple. With a user- friendly dashboard with a real time motion all information is at your fingertips. You can even diagnose the health of main pieces of your system.
Supervisor has internal algorithm to send data in real time to Cloud. Different of other systems, that are updated only two or three times a day, S2 Systems provides real time information, because user have to make decisions upon very accurate data. Reports are generated in a PDF format in color giving a high level of information, in an easy way to understand the relationship between information, and could be sent by e-mail or printed in any local printer.
A great variety of reports, that can be selected and filtered provide a wide range of conciliated information. With connection with dispenser controllers you have a Business Inventory Reconciliation, where fuel delivery could be made while a customer was pumping gasoline, without interference in reports. An internal relay with dry contact could be use to enable external audible or visual alarms. You can select at any time the language supported.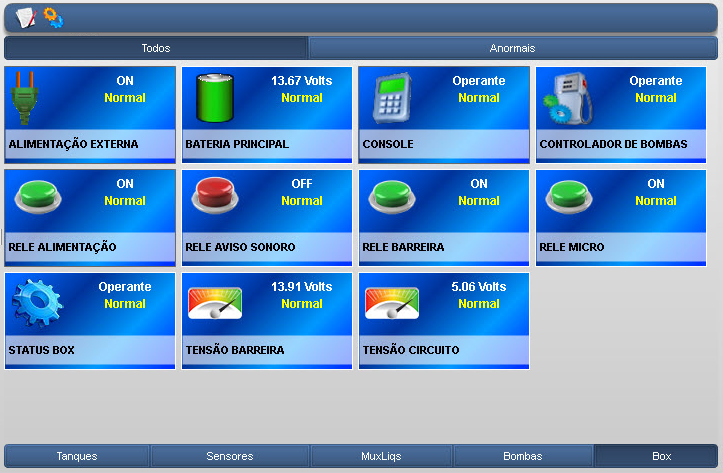 Technical Specifications
| | |
| --- | --- |
| Dimensions | Internally to SmartBox |
| Weight | 10 kg |
| Operation Temperature | 0 to 40 °C (32 to 104 °F) |
| Humidity | 90% (Max) Not Condensing |
| Installation Place | Internal Security Area |
| Power Requirements | 110V or 220V AC |
| Local Network | 10/100 MBits/s (for ADSL version) |
| External Modem | V90 pattern or superior (for Dial-Up version) |
| Communication | RS 232 / RS 485 / USB / Ethernet |